Astanga Yoga Studio
Authentic Astanga Yoga for everyone, from complete beginners to experienced practitioners.
We run a full Mysore (one-on-one) program year round, and welcome everyone to come and learn and practice the amazing magical method of astanga yoga in our beautiful spacious studio. Be part of our community and enjoy the transformation and inner peace.
Learn traditional Ashtanga yoga in honor of the tradition and guidance by Sri K. Pattbhi Jois, Sri Sharath Jois and Saraswati Jois with Eskil Schilling KPJAYI Authorized, Robin Arnold and Cecilia Damgaard.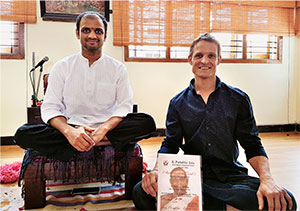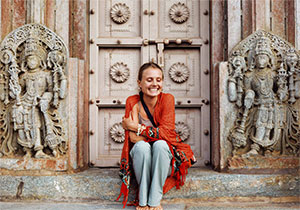 Astanga yoga is not about perfection, it's about coming to the mat one day at time to learn about yourself and train the mind to focus"
Astanga Yoga Studio opened in 2009. Started by a group of enthusiastic practitioners and teachers who had a vision to create a peaceful open space where they could grow and share their passion for the practice of yoga master Sri K. Pattbhi Jois' Astanga yoga method.
We offer Astanga Yoga classes, where everyone is welcome. Ashtanga Yoga is the classic and authentic Vinyasa Yoga Created by the late Sri. K. Pattabhi Jois, having its origins in Mysore, India. The system taught in today Mysore at KPJAYI by R. Sharath Jois and Saraswathi Jois.
Our teaching takes into account the individual student, whether you are a new beginner or an experienced practitioner. You will be inspired and motivated to allow a yoga practice to become an integral part of your life. Our concept is based on you, working at a pace and a form that suits you, in learning Astanga yoga.
Read our guide New to yoga to get you started.
Our goal is to help you to a healthy and holistic life - bringing yoga off the mat and into every part of your life. We provide you with the surroundings, the tools and the atmosphere that can help you improve your physical and mental well-being. Our instructors will help you quietly through your yoga practice. Helping you to gradually discover and expand your possibilities, dissolve your limitations. Gradually you experience moving from the hectic life of a modern city to find the inner peace within yourself. See you soon!